Welcome to Medicare Man of Georgia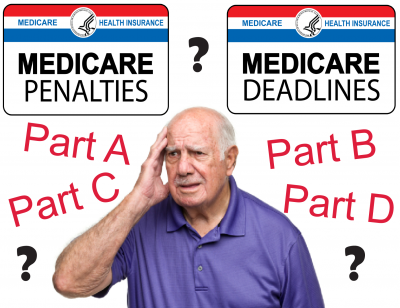 Conviently located in Oakwood, GA. We proudly service Georgia, North Carolina, South Carolina, Tennesee, and coming soon Flordia. We provide quotes for Medicare Advantage, Medicare Supplemental, and Part D plans that are available in your area. Once we have gotten your qoutes together we will walk you through the difference in coverage and "extras" each company offers to help you decide what is right for you! We pride ourselves on always putting our clients needs above all else, and you can rest assured that will always be the core value of Medicare Man of Georgia. We truly believe in "People before Commission" which is why we offer our services ABSOLUTELY FREE! Take advantage of a one on one meeting in our newly renovated office right in Oakwood, Georgia, if your busy or just prefer to speak over the phone setting up a one on one phone consult is a breeze, or speak to a licensed broker right from the comfort of your own home with our in-home appointments!
We custom build insurance protection for your needs and that's not all! We strive to build long-term relationships with our clients, providing you with professional advice, policy reviews, and recommendations that match your changing needs over time. Company A no longer fits your needs? We can move your protection plan to Company B. Better rates with Company C? We'll set you up. And the best part? You don't have to do it yourself! You put us to work!
Here's how it works: By representing competing insurance companies, we have choices, which in turn, means you have more choices. Our companies have to earn our recommendation. This forces them to work harder for your business. And that competition can save you a lot of money, provide broader coverage, and deliver more value! It also allows us to customize a protection plan specifically tailored for your needs and budget. You see, if an outfitter only sells one-size-fits-all jackets, all you can get there is a one-size-fits-all jacket. But you might be better off with a jacket that fits you, not anybody else. It might fit better. It might keep you warmer.
We're Independent, so you get the best protection at the lowest price. Insurance coverage seems similar. That's why it pays to work with an independent agent. We carefully select the companies we represent for their rates, the robust portfolio of their products, and their responsiveness to claims.
Let us help you cut your Medicare cost!
Just give us a quick call today at 770-532-1900 ! With the help of our dedicated business partners, we conveniently offer an entire solution for all your insurance needs. While we specialize in Medicare, to better serve our clients we also offer Home, Auto, Life, and Cancer/Heart Attack/Stroke as well! Let us take a look at your entire insurance portfolio and see how we can save you money!